Trempo s2017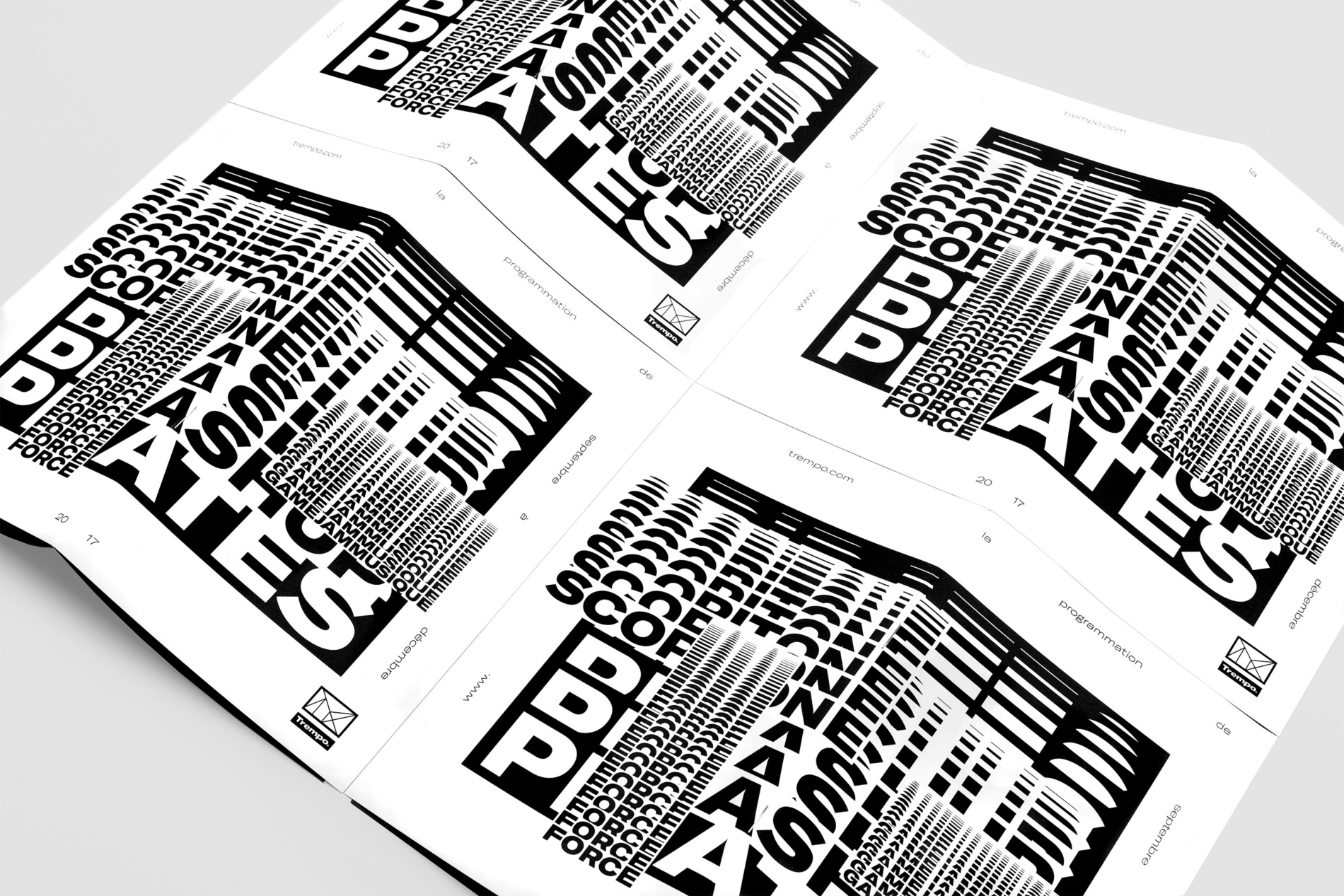 Trempolino
Visual identity for season 2017
Secteur
Arts & culture
2017
Trempo, the music cam­pus and coach­ing plat­form in Nantes, has selec­ted Murmure in order to fully remod­el its visu­al iden­tity and design its entire com­mu­nic­a­tion media.
Identity
For this first year col­lab­or­at­ing with them, Murmure has designed a sea­son­al graph­ic uni­verse built around a scal­able typo­graph­ic game based on word­ing char­ac­ter­ising the site's activ­ity and its full range of services.
Powerful typographic language
The artist­ic dir­ec­tion that has been estab­lished imme­di­ately dif­fer­en­ti­ates the brand from the com­pet­i­tion and guar­an­tees easy iden­ti­fic­a­tion on the met­ro­pol­it­an and nation­al territory.
A graphic universe serving communication material
Pro­grammes, train­ing cata­logues, busi­ness cards and fly­ers are as many media enabling the Artist­ic Dir­ec­tion set up this sea­son to be well capitalised.
The use of black and white highlights typographic contrasts
Typographic composition
The agency hereby adds its sig­na­ture to a sin­gu­lar and effect­ive visu­al iden­tity, pla­cing word­ing and exchange at the centre of the cre­at­ive pro­cess, in the same way Tempro operates.
Credits
Art Direction
Julien Alirol
Paul Ressencourt
Graphic Design
Guillaume Brindon
Project Management
Damien Bullet