Trempo s2017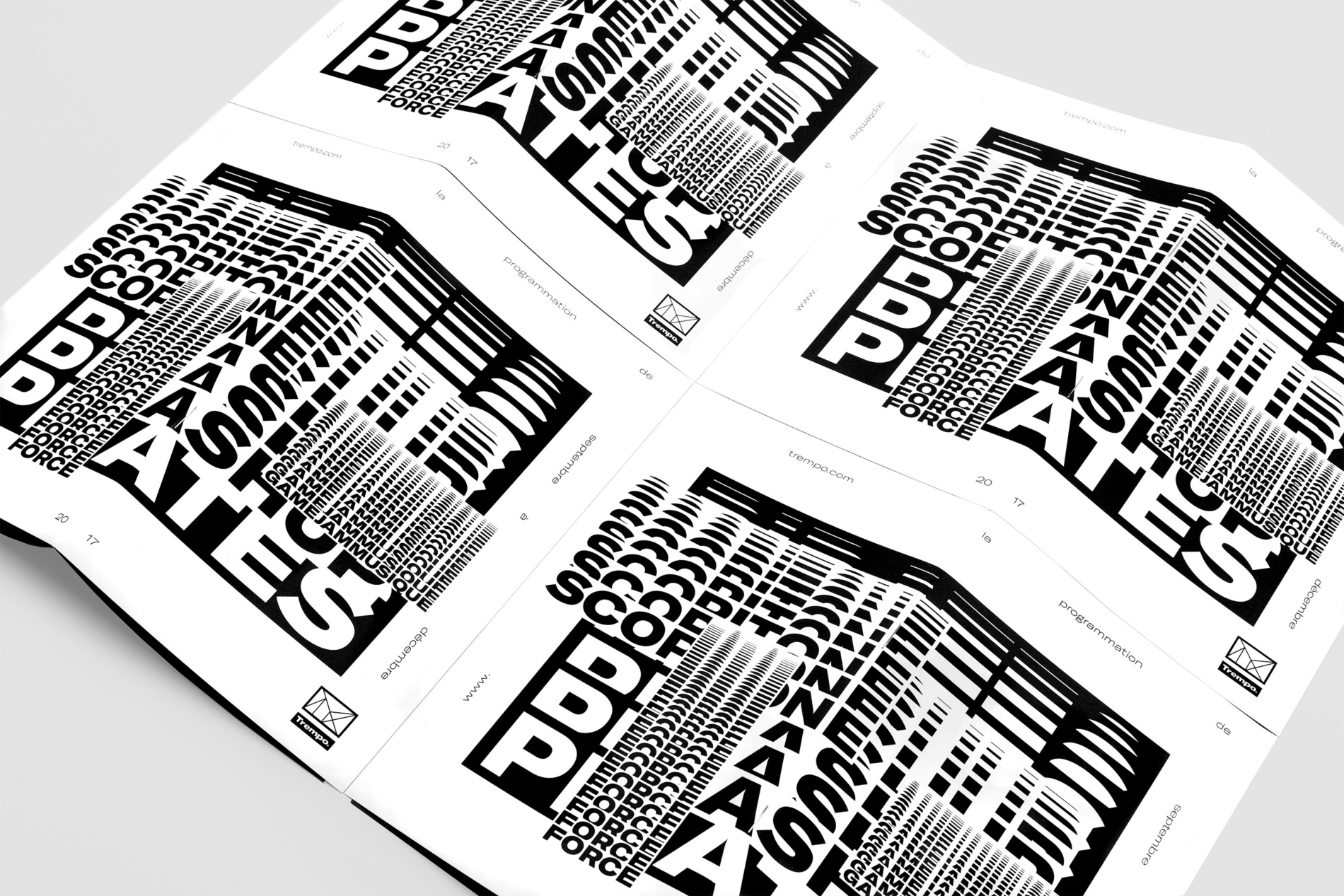 Trempolino
Visual identity for season 2017
Secteur
Arts & culture
2017
Trempo, the music campus and coaching platform in Nantes, has selected Murmure in order to fully remodel its visual identity and design its entire communication media.
Identity
For this first year collaborating with them, Murmure has designed a seasonal graphic universe built around a scalable typographic game based on wording characterising the site's activity and its full range of services.

Powerful typographic language
The artistic direction that has been established immediately differentiates the brand from the competition and guarantees easy identification on the metropolitan and national territory.
A graphic universe serving communication material
Programmes, training catalogues, business cards and flyers are as many media enabling the Artistic Direction set up this season to be well capitalised.
The use of black and white highlights typographic contrasts
Typographic composition
The agency hereby adds its signature to a singular and effective visual identity, placing wording and exchange at the centre of the creative process, in the same way Tempro operates.
Credits
Art Direction
Julien Alirol
Paul Ressencourt
Graphic Design
Guillaume Brindon
Project Management
Damien Bullet