The Concrete Project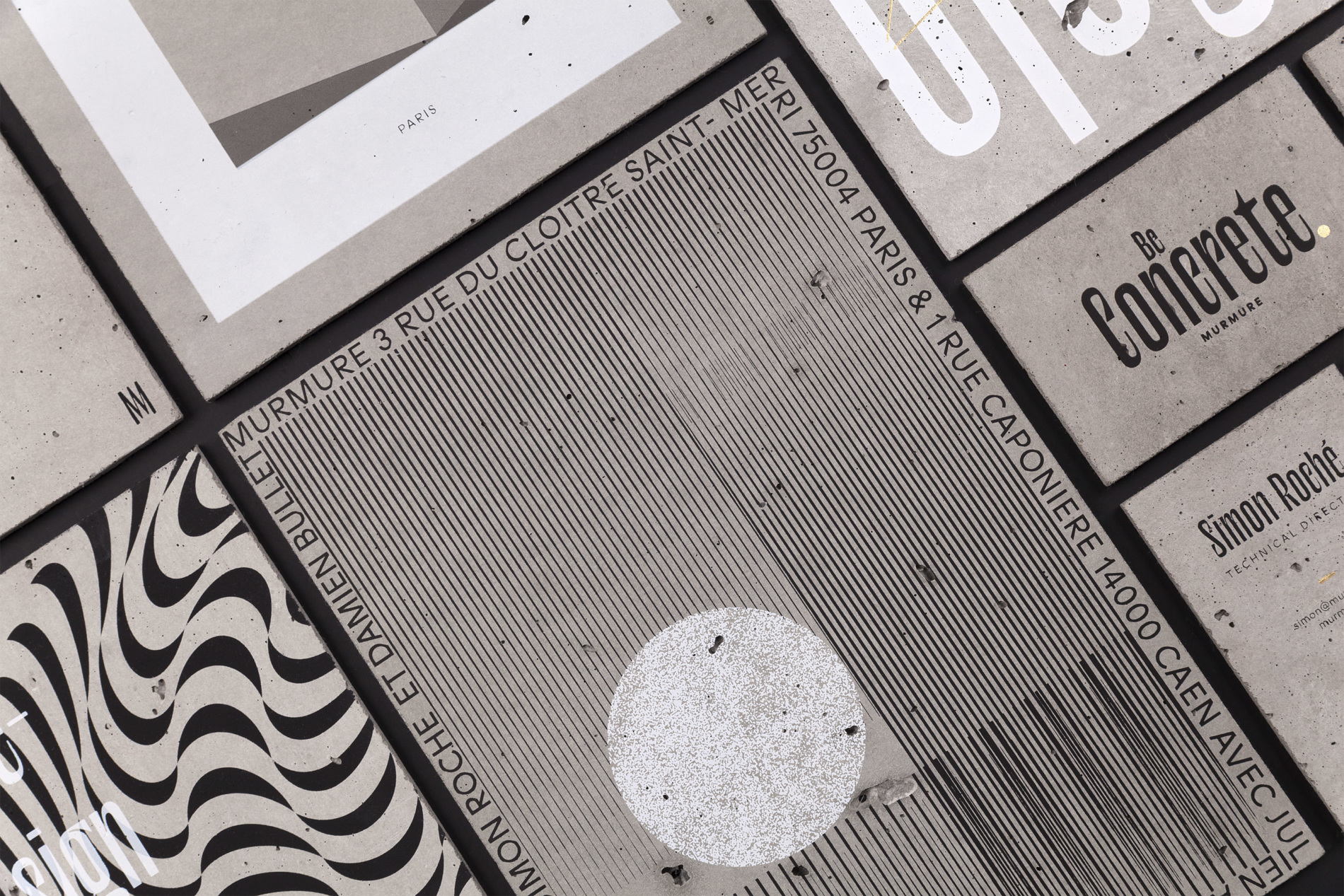 Murmure
Artwork & concept
Secteur
Communication
2018
"The Concrete Project" is a side project Murmure has initiated and developed in partnership with the Première Presse workshop. It enables silk-screen and gold leaf printing to be achieved on communication material made out of premium concrete.
Concept
After creating concrete business cards back in 2010, the agency wanted to take the idea one step further. Murmure and the Première Presse workshop have therefore developed a process and techniques which enables many formats to be produced. Thanks to concrete which proves ultra-resistant and remarkably delicate (between 3 and 4 mm thick), we are able to design premium concrete communication material which proves fine, elegant and features many matter details.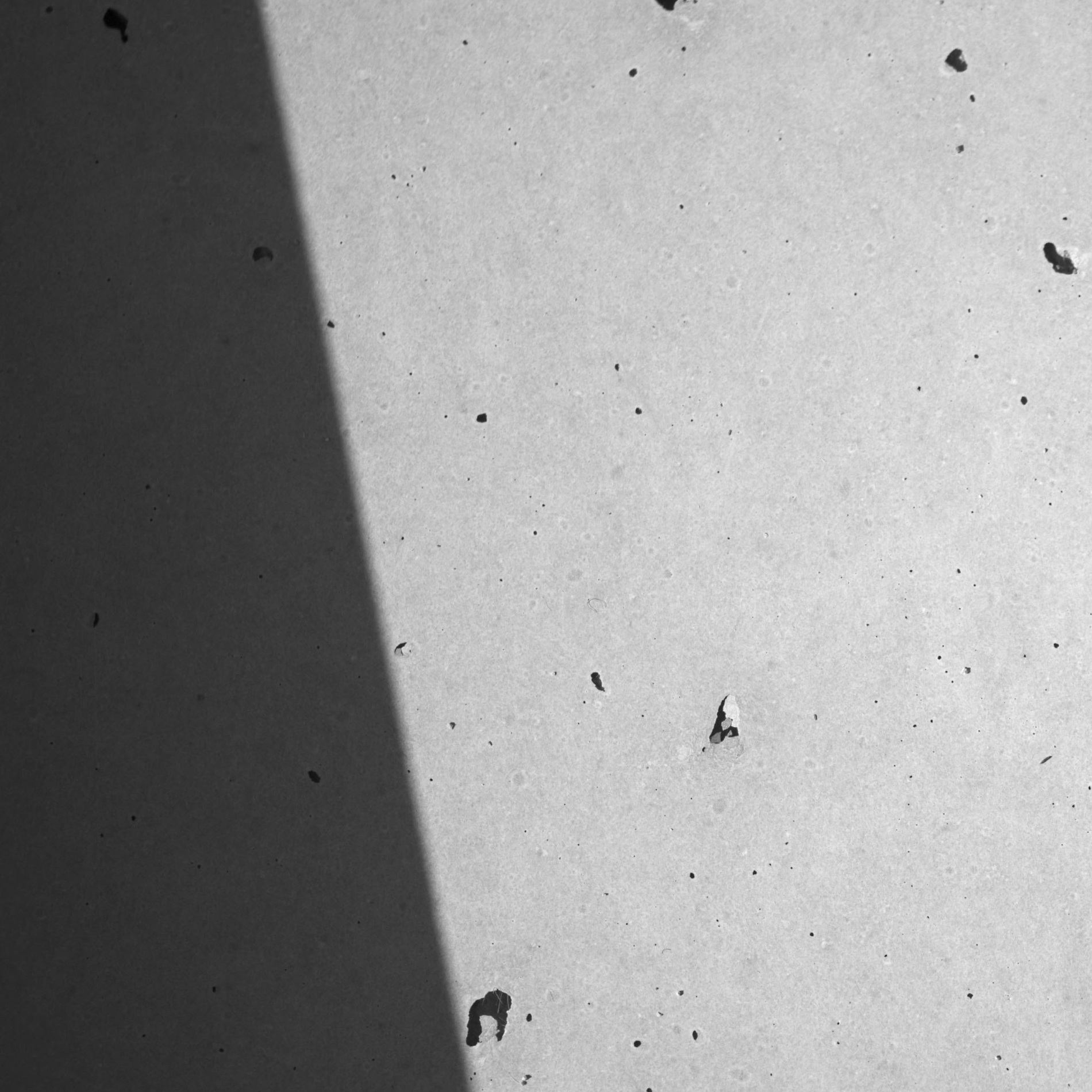 High-performance, ultra-thin and resistant concrete
Manufacturing process
An artisanal and custom-designed production in our workshops in Paris enables manufacturing to be followed up from the stage where the material is being prepared up to delivery, not to forget the printing process.
Manual silk-screen printing using water-based ink and 24-carat gold leaf
Applying the gold leaf, so delicate, offers perfect contrast with the material hosting it: concrete, its texture, its irregularities and its roughness.
Murmure has designed a range of pretext creations in order to test the manufacturing process
A modern graphic creation which plays on the contrast between materials and adding a projected shadow produced in an A5 format.
The gold leaf contrasts with concrete and enhances its rough patches
Each medium and each copy is unique
The agency has designed graphic creations which enable a play on colours, formats and the use of gold leaf.
A graphic creation which enables the singularity of each contour and medium to be highlighted. The overall composition is heightened by a ring of white matter (adding an additional going-over).
A graphic creation that exploits the thickness and substance of each slice
Revamping business cards to offer a creation that is simple and effective, highlighted by a hint of gold.
Large format creations enable the substance to be penetrated
A creation based on digital noise and gold leaves while produced on an A4 format
The agency has designed a series of graphic visuals which enables spaces of raw concrete to expand. A 3D ball, recurrently used, can be removed from the creation through a projected shadow.
The delicacy and charm of halftone screen printing
A typographic creation of the A5 invitation card variety, on which information is at the heart of the composition. The overall design is highlighted by a touch of gold leaf printing.
Simple and effective graphic creations which are produced in 2 steps
The thinness of the concrete which is approximately 3 mm thick.
It is the equivalent of a 2×700 g multilayered sheet of paper. It adds nobility and resistance to the object whilst favouring the material's elegance.
Credits
Art Direction
Julien Alirol
Paul Ressencourt
Technical Direction
Première presse
Photography
Edouard Ducos